Right now Blue Gypsy Inc. is hiring for two online sales counselor positions in Maryland and Virginia. One is in Mclean, VA and the other is in Crofton, MD. If you are a highly motivated sales person with at least two years of sales experience and willing to work in the builder's office at any of these two cities please inquire for more information and to start the application process.
An Online Sales Counselor is responsible for all the incoming emails and calls to the phones and website for a builder. Their job is to build rapport, learn about a home buyer's needs, and match them up with the proper community where the builder builds. This means setting appointments for the site managers and following a proven follow up process.
Skills include: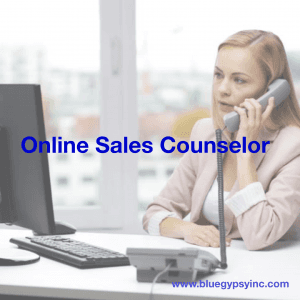 Amazing communication skills both written and verbal
Work as a team player
Customer focused and personable
Desire to learn and implement a proven process
Power user of Office, Powerpoint, and Excel
Sales content management database experience
Solid organizational, planning and project management skills
Extreme attention to detail, consistency and quality
Able to maintain focus while working in an unstructured, delivery driven environment
Ability to multi-task and manage time well
Must be able to learn a proven sales process
The right candidate must have the ability to work flexible hours, and a desire to achieve in the real estate industry. This is not a stepping stone to become a site agent, but a comprehensive growing position necessary for successful builders in the digital age. You will be compensated with salary, bonus structure, and benefits. The earning potential is based on your willingness to hustle and achieve targets and goals.
If this sounds like you, please send a resume and cover letter to leah@bluegypsyinc.com or contact us for more information.