So Many Great Sessions – So Little Time IBS 2020 Education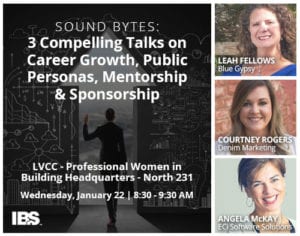 While I'm excited to be presenting a quick TED Talk Style Presentation on Mentoring and Sponsorship Growing the Next Generation of Leaders – at Professional Women in Building Headquarters on Wednesday the 22nd between 8:30 – 9:30am at the Las Vegas Convention Center, there are always so many amazing educational sessions to attend and it's hard to get in and do and see everything you want!
Even my local HBA in Denver is well represented with speakers on a variety of topics throughout the week starting on Monday with Dave Miles from Milesbrand
In a perfect world I'd love to be able to get to the following sessions. Below is a little bit about why these sessions excite me and how the knowledge pairs with my online sales counselor training programs.
MONDAY
Builder Branding: A 10-Step Process to Gain Competitive Advantage & Create Employee Loyalty
Speakers: Dave Miles, Milesbrand
Monday, January 20, 1:00 – 4:00 PM
Location: LVCC – South 232
Differentiating yourself from the competition is a must, and in this session you will learn how to identify and leverage your company's purpose, vision and values to create a stronger culture. This is a pre-show workshop, so it's a must to sign up in advance.
It's also great for those seeking Continuing Education credits! Continuing Education:
NAHB – 3.00 CE hour(s), NKBA – 0.3 CEU(s)
A complete list of everyone presenting from the Metro Denver HBA is right here.
Once the show starts there are so many educational sessions available. Some of the sessions I'm trying not to miss are the following!
TUESDAY
Marketing or Sales: Whose Job Is It Anyway?
Speakers: Quint Lears, NewHomeSales.com, Anya Christanthon, New Home Construction Podcast, and Kimberly Mackey, New Homes Solutions Consulting
Tuesday, January 21, 9:15 – 10:15 AM
Location: LVCC – South 221
In online sales training it's the prefect crossroads between sales and marketing. Sometimes in this industry we don't want to step on people's toes, but Sales and Marketing are intrinsically linked. This will be an entertaining and enlightening panel of speakers and a great way to kick off the start of IBS.
Right-Sizing Your Website for Your Specific Needs
Speakers: Dennis O'Neil, ONeil Interactive and Robert Cowes, Smart Touch Interactive
Tuesday, January 21, 11:45 AM – 12:15 PM
Location: LVCC – Tech Bytes A – South 229
It's always a delicate balance about what to include on your website and what to leave off. It's important to draw people in and get them to interact especially with online sales counselors. It will be interesting to see what these website experts say are must haves on your website, in order to achieve your goals.
Cracking the Changing Code: Understanding Today's New Home Buyer
Speakers: Peter Brumme, BDX Austin, Diahann Young, MBA, Pulte Group Atlanta, and Mollie Carmichael, Meyers Research, Costa Mesa
Tuesday, January 21, 12:45 – 1:45 PM
Location: LVCC – South 227
This panel discussion will get into the mindset of today's new home buying customer and what they want. As an online sales counselor, understanding and connecting to all of your buyers and what their needs and wants are is such an important part of making that connection to help them find the right home. This panel should provide some great insights into the customer and what they want when they shop.
A Metrics Powered Customer Journey: Better Leads, Faster Sales, & A Seamless Experience
Speakers: Bassam Salem, Atlasrtx, A mindshare Venture and Pierrette Tierney Magleby Construction
Tuesday, January 21 2:30 – 3:30 PM
Location: LVCC – South 220
I'm interested to see how these speakers are suggesting leveraging AI and Chat Bots and how they work them together with the actual human elements of their team. For me, Online Sales Counselors are so important, and keeping that personal element is a must. But in the interest of making sure I'm keeping options open and seeing how tools can be leveraged by my OSC's it will be interesting to see how this can be helpful to the buyer's journey.
Getting Value from Visual Content: It's Not as Expensive As You Think
Speakers: Kelly Fink, The Providence Group, Carol Morgan, Denim Marketing, Rob Krohn, Epcon Communities, Kevin Weitzel, Outhouse LLC, Jimmy Schaeffer, Realreach Marketing & Productions
Tuesday, January 21, 4:15 – 5:15 PM
Location: LVCC – South 233
Shopping for a new home is a visual experience, this amazing panel will provide some great information on where and when to use different types of visual virtual offerings to assist with your sales and marketing goals.
WEDNESDAY
Sound Bytes: 3 Short Compelling Talks on Career Growth, Public Personas, Mentorship & Sponsorship
Speakers: Leah Fellows, Blue Gypsy Inc. Angela McKay, ECI Software Solutions, Courtney Rogers, Denim Marketing
Wednesday, January 22, 8:30 – 9:30 AM
Location: LVCC – Professional Women in Building Headquarters – North 231
These three short high energy presentations to motivate and empower will be a great way to start off a busy day of education.
Clash of the Titans! Marketing Megaminds Debate Today's Hottest Topics
Speakers: Dennis O'Neil, ONeil Interactive, Kevin Oakley, Do You Convert, Will Duderstadt, M/I Homes, Kristi Allen, Woodcastle Homes, Alaina Money, Garman Homes and Fresh Paint, Ali Weber
Wednesday, January 22, 10:15 – 11:15 AM
Location: LVCC – South 233
This is the third year in a row these industry experts have come together to present a lively combination of education and entertainment. They bring you the latest in information on digital marketing and interesting perspectives that entertain and sometimes even create a bit of chaos. It's a lot of fun!
Stop Losing Leads: How To Build & Nurture Your Sales Pipeline
Speakers: Spencer Powell, Builder Funnel
Wednesday, January 22 12:00 – 1:00 PM
Location: LVCC – North 258
Understanding the pace of your buyers as they enter your pipeline will help you better nurture and grow those leads. If a buyer isn't ready to purchase upon their first inquiry what do you do with them? It's always interesting to gain new ideas and perspectives on how other professionals in the industry manage leads.
Rise In your Power
Speakers: Leyah Valgardson, Leaders Voice CO and Kerry Mulcrone, Kerry & CO
Wednesday, January 22, 1:30 – 2:30 PM
Location: LVCC – Professional Women in Building Headquarters – North 231
This will be a great session on empowering yourself in the workplace and surpassing your own limitations setting your goals and understanding where you want to take your career in the next 5 years.
2020 NSMC Super Sales Rally: How to Win More Sales & Live an Unleashed Life
Speakers: Molly Elkman, Group Two, Myers Barnes, Myers Barnes Associates, Quint Lears, NewHomeSales.com, Mary Marshall, Forrest Performance Group
Wednesday, January 22, 2:30 – 4:30 PM
Location: LVCC – Spotlight and Game Changer Session – South 223
So much great content today, but these are some great minds in the building industry. With a great speaker lineup this is sure to be a power-packed session of insights and energy.
THURSDAY
4 Disruptive Technologies Redefining the Homebuying Experience
Speakers: Erik Martinez, Blue Tangerine LLC
Thursday, January 23, 9:15 – 9:45 AM
Location: LVCC – Tech Bytes A – South 229
Emerging technologies continually change the home buying experience. In order to continue to stay on top of best practices for driving traffic and assisting home buyers it's important to stay abreast of these strategies.
Presale Without Fail: The Secret to Launching New Communities with Maximum Results
Speakers: Kevin Oakley, Do You Convert
Thursday, January 23, 10:15 – 11:15 AM
Location: LVCC – South 221
Pre-sale is such an important part of launching a new community and it will be interesting to hear insights from this speaker about best practices to maintain your interest list as you are getting ready to launch a new community.
Coming Together as a Collaborative Sales & Marketing Dream Team
Speakers: Meredith Oliver, Meredith Oliver Communications and Kerry Mulcrone, Kerry & CO
Thursday January 23, 12:00 – 1:00 PM
Location: LVCC – South 220
Communication between the sales and marketing team is key for collaboration. I look forward to seeing the tools and tactics that these expert speakers will introduce to assist with this ongoing important partnership.
Weeew! That was fun combing through all the education on the IBS Website. There are SOOOOOO many more great sessions and unfortunately unless you can divide and conquer, so many of them overlap. Anyway, I plan on spending some morning coffees at PWB and Sales Central, and a few lunches and breaks around Sales Central.
Hope to see you at the show!