Engaging Questions that Make Your Job Easier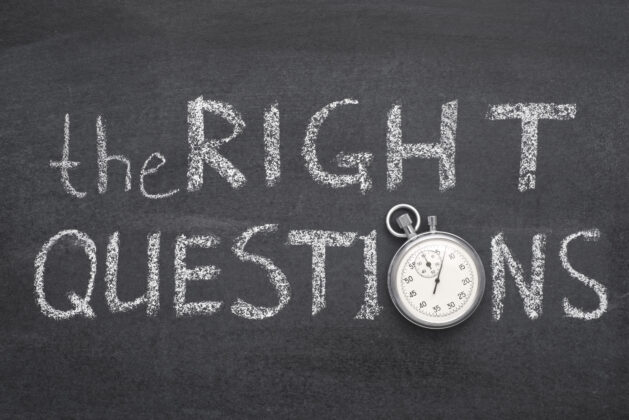 There are many facets to the role of an online sales counselor.  OSC's are the face of the company and are positioned to be that "guide" throughout the online sales process. The goal is to build trust, provide information and open up rapport with everyone who reaches out and shows interest. One aspect of that is being a great investigator. Investigation happens when the RIGHT questions are asked.
OSC's are trained to lead the discussion. They are taught to learn about the prospect's journey and why they are ultimately searching for a new home. While OSC's are focused on hitting all of the qualifying questions to book an appointment, it is essential to dig deeper than the first answer.
What are the customers motivating factors on their home search?
What are their pain points that are pushing them to move?
Are they expecting a new baby and need a larger home? (Well you can't quite ask that directly.)
Are they relocating for work or familial reasons?
Are they retired and looking for low maintenance living?
There are a million reasons why a prospect is looking to move, and it is the OSC's job to find out why, when and how! Having a conversation as opposed to reading a scripted list of questions is the difference between an order taker and truly creating an amazing customer experience!
At the beginning of any OSC's journey, preparing a series of questions to have on hand is key. Referencing a series of these predetermined questions makes the job that much easier. While one may have a list of questions at their fingertips, it is important to realize that there will most likely be a variance in responses. Every prospect is different, every answer will be different. It is knowing how to listen effectively and attentively to then pose questions that will help gather more information.
At this point, you are probably wondering how you go about asking well thought out questions. What makes one question more engaging than another? This is all part of the discovery process.  Asking questions that elicits trust, accord and guidance. It's like peeling an onion. You don't just go straight for the core, you peel layer by layer to reveal more of the onion or in this case, to reveal more of the prospects true reasons for purchasing a new home.
For example, instead of asking a prospect whether they are looking for a single-family home, townhome or condo, ask them what is prompting them to move. Think of questions that don't just generate a yes or no answer. OSC's need to be asking questions that allow the prospect to respond with their own interpretation and answer more freely.
In all sales processes, the motivation to buy is not black and white. Buying a home, a car, or a pair of shoes has true psychological factors associated with the purchase. If the prospect is pregnant and adding a child to their family, is a game room important in the home? Are great schools a must have? Do they want a yard for a future swing set?
Purchasing a home is a big deal. It is a large investment, and OSC's are there at the very beginning stages. Ask questions that make prospects truly think about what they are really looking for in a new home. It is knowing how to ask open ended questions which makes for true exploration.
Even seasoned OSC's need to remember that some prospects will only ever give one-word answers. Some individuals are just hard to crack, even with the most engaging questions. This is where the list of predetermined questions will and can be useful. Engaging each prospect is a new adventure. If the prospect is willing to communicate with you, use it to your advantage. Learn as much as possible and determine the perfect community and home for them. If the person is unwilling to provide in-depth information about their home search, do your best, gather what you can and set the appointment.
Thomas Freese, a six-time best-selling author once wrote, "The questions you ask are more important than the things you could ever say". In other words, be an active listener, take good notes and ask questions that get to the root of the prospects wants, needs and desires. Good questions will give you great results.