Lessons from an OSC: 4 Strategies to Build a Successful Coming Soon Community Plan and Create Confident VIPs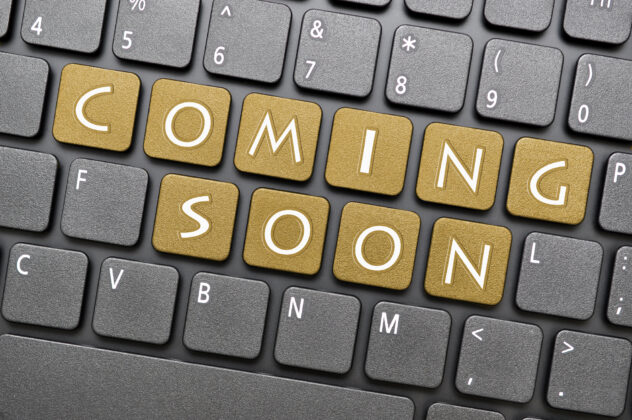 Guest Post by Kaylee Daum
Senior Online New Home Specialist
Epcon Communities
It's 3:52pm on a Tuesday. 
Your inbox dings and you have a new email from your Marketing team–
The VIP campaign to start promoting your next new home community is about to go live.  The community signage has been installed on-site, promoted posts on social are ready to go, email blasts to your existing CRM database are about to commence, and 2,700 direct mail postcards will soon be distributed to homeowners in surrounding neighborhoods.
It's 3:53pm.
Your phone rings and you already have your first VIP lead on the line—
The first question they throw your way is something you simply don't have the answer to.  Sound familiar?  Don't panic!
When information for an upcoming community is limited, it can sometimes feel like a frustrating waiting game for you and your prospective homebuyers, however with the right strategies in place, VIP mode opens the door for plenty of opportunity to connect with your VIPs, discover their new home priorities, build trust, and keep them engaged with relevant content until you have (some) answers to their most pressing community-specific questions.
Below are four strategies to consider before you start building the VIP list for your next new home community:
Strategy 1: Provide Certainty When Details are Uncertain
You might not know the exact timeline, pricing, planned amenities, and HOA details for your upcoming community, however there are many things you do know about your builder as well as the area you'll be building in so focus on providing certainty about the things you can rather than the things you can't.  Brainstorm ideas and then create a follow up process in your CRM to periodically share this information with your VIPs.  Here are a few ideas to get you started:
Share your builder's story – Help your VIPs get acquainted with who you are as a homebuilder, your mission statement and what makes you unique. Consider sharing bios of team members who they will have the opportunity to work with along the way through the eventual purchase of a new home.  This could include your Design Consultant, Project Manager, Closing Coordinator, and YOU, of course!)
Introduce your VIPs to the build process – This will be helpful to first time homebuyers and seasoned homebuyers alike. Even if someone on your VIP list has built numerous homes in the past, chances are they've never built a home with your builder before.  Providing an educational outline of the key steps in your build process will help set the best expectations for your VIPs of what's to come while giving you an opportunity to demonstrate your builder's commitment to construction excellence.
Provide information about the location itself – Research where your upcoming community will be located and the surrounding area. Discover where the nearest shopping, dining and other area attractions are.  Ask your Leadership team why this location was selected to help you internalize what makes it great and share those highlights with your VIPs.  Even better, find out how your VIPs like to spend their time outside of the home and focus on providing relevant content about your upcoming community's proximity to the specific area attractions that will matter to them the most.
 Strategy 2: Hand Out (Helpful) Homework Assignments
The thought of moving can often feel overwhelming and you can help alleviate some of this overwhelm for your VIPs by creating a checklist of activities that will help them prepare for the transition to a new home while waiting for new community details to be released and your launch date to be finalized.  Here are a few ideas:
Determine their budget – Have they already met with a lender? If not, add this to the checklist. Share your builder's in-house or preferred lender information, if applicable.  Let them know what financing options are available and provide educational resources to help them get familiar with financing options they might qualify for such as the HECM for Purchase Program for homebuyers who are of age 62+.
Create their new home priority list – Task your VIPs with thinking about what features are most important to them in a new home and then putting it all down on paper, listing their "must-haves" first and their "nice to haves" second. Ask them what's important to them when it comes to a home site and if there are any community amenities that will also be important.  Adding those details to their list will help them gain clarity on what the ideal new home and community means to them.
Seek out additional resources – Encourage your VIPs to start thinking about what else (and who else) will be involved with their transition to their new home. Are they downsizing?  Recommend articles and resources that can help them tackle the often-daunting task of de-cluttering and deciding what to keep, toss and donate.  Do they have an existing home to sell?  Recommend a consultation with a Realtor if they've not already done so.  Discover what they've already accomplished in preparation for a move and then provide guidance on any additional recommendations you have that will help to make their transition to a new home easier and less stressful down the road.
Strategy 3: Stagger Content Distribution
Whether you're starting your VIP campaign with many details already finalized for your upcoming community or perhaps you're working with content ideas brainstormed from Strategy 1, consider staggering the distribution of your content if there will be a significant window of time between the start of your VIP campaign and when the actual community launch will be taking place.
Consult with your Leadership and Marketing teams to find out how much time you have to work with (or at least the best guesstimate they can give you) and then create a follow up schedule in your CRM that will spread out the distribution of your community details, location information, builder story, build process, VIP checklist, and any other creative content you've come up with to fit within this timeline and stay in front of your valued VIP list members until it's time to start discussing next steps and booking appointments.
You can even let your VIPs know during your first communication how often they should expect to hear from you with information and updates moving forward.

Strategy 4: Be Transparent to Build Trust
Delays in new construction happen (especially new construction in 2022).  Supply chain challenges and building material shortages have all become common talking points with prospective homebuyers in today's market.
Consider setting the expectation for your VIPs from your first interaction that current market conditions might impact any initial timeline projections, if provided.  Assure your VIPs that you will always be upfront and honest with them, and if you do receive word that your upcoming community has been delayed, let your VIPs know ASAP.  Keeping your VIPs in the loop, even if the news you're providing is not the news they were hoping to hear, demonstrates your builder's integrity, commitment to transparency and the respect that you have for your prospective homebuyers and future homeowners alike.
Launching a new community is an exciting time for all involved.  With whatever time frame you have to work with between the launch of your VIP campaign and the launch of your community, implementing one or more of the strategies outlined above can make this a valuable period of time for you and your prospective homebuyers to build a strong foundational relationship until it's time to take the next steps in the homebuying process.
Thank you for reading this OSC's take on VIP list building and cheers to a successful launch of your next new home community!
—————————————————————————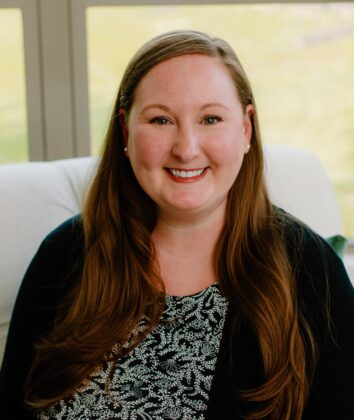 Kaylee is the Senior Online New Home Specialist with Epcon Communities, a Central Ohio based homebuilder specializing in the development and construction of luxury ranch homes in new home communities throughout the Greater Columbus area of Ohio as well as Charlotte and Raleigh, North Carolina and Indianapolis, Indiana.  Kaylee started out in the online sales world 9.5 years ago as Epcon's first Online New Home Specialist and has since helped to grow her online sales team with the addition of two fabulous teammates, Terrell Turner in 2020 and Angie Jackson in 2021.