Company Culture and National Holidays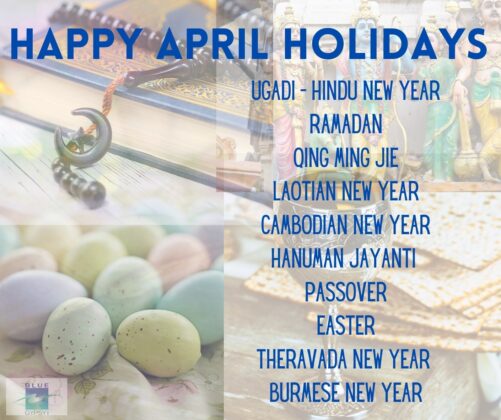 How many companies are giving their employees today off? Today is Good Friday and this evening is the start of Passover. Easter is this Sunday, and Passover lasts a week. Are your teams getting any time off?
Other important world holidays include the fact that we are smack dab in the middle of Ramadan. (It started April 1st and ends May 1st) And this month there are a whole slew of important Hindu and Sikh festivals and celebrations. I counted 7 on this list in April alone.
So, what do you do to honor the diverse cultures within your companies? I know we can get caught up in work and sometimes forget to take a step back and celebrate. Even when we are just celebrating learning something new, diverse, and different!