Thanks & Giving: Reflections Over the Past Year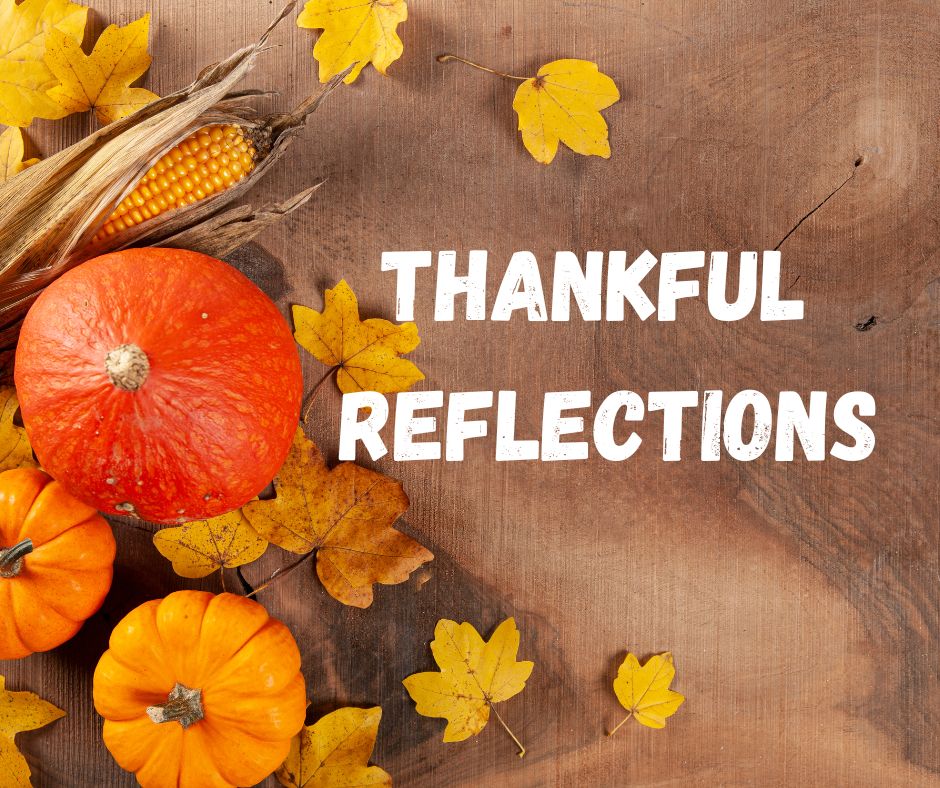 November always seems to be the month of reflections. For a couple of reasons. There's the obvious reason that it's the month of Thanksgiving, and often we find ourselves thinking about what we are thankful for, the good things in our lives, but if you are at all like me you also reflect forward, to the coming year.
It's the perfect time in November to think about the closing of this year and what the next year has instore for us. In the building industry builders are scrambling to close out their books for the year, make budgets for next year, and figure out what they need to do to stay successful and in the black. Especially after a year like this one, where we've had a roller-coaster of ups and downs and are still trying to make sense of it all.
I am thankful for all the clients who have entrusted me with their OSC training, growth, and creation.  Not just this year, but during the entire pandemic where there has been exponential growth in the online sales industry. I am grateful that I've been able to contribute to their teams, their company culture, and instill a work ethic in their OSCs that will see them through a changing market.
I know, without a doubt, that every OSC I've been able to work with this year, will be able to weather the ups and downs of this market. I know I took the time over the past couple of years to remind every new trainee, that this is not normal. That drinking through a fire-hose of leads wasn't going to last forever. There are skills, habits, and mindset that are important outside of the market they were experiencing, and now we are having to go back to the foundation of our education and dig in.
Many of those OSCs are ready, willing, and able to do so. I'm thankful that my clients believed in me and grateful that my OSCs listened to me.
The other side of the coin this month isn't just thanks, but also giving. I look back over the year and my heart overflows, knowing I have given back to my industry in so many ways, from the councils and committees I volunteer for both locally and nationally, to all the webinars, podcasts, and speaking engagements I've taken on in order to provide insight, information, and education beyond my clients.
I hope the ripple effect is in play and people have walked away and implemented some of the things I've shared. It always puts a smile on my face when someone says, "I heard you speak, and I really liked what you said about…<fill in the blank>." I'm so happy to have a positive impact and inspire and encourage others far beyond what I can even know.
Now with this last month of the year, as I reflect on the ripple effect, I'm thinking about new ways I can help people in the industry, what kinds of things can I do to create that positive ripple?  How can I help more people?
Stay tuned for new offerings in the works in this coming year from Blue Gypsy Inc. and in the meantime have a very happy Thanksgiving.