2020 Vision: It's a Game Changer – Webinar September 11
Is your follow up your weakest link?
I'm a guest this week on the 2020 Vision: It's a Game Changer series – by Kimberly Mackey Founder and consultant at New Homes Solutions Consulting and Carol Morgan Founder of Denim Marketing.  Myself, and Ben Marks – President of Melinda Brody & Company – in conjunction with Denim Marketing recently completed putting together the results from a 3o day mystery shop of 50 builders across the country!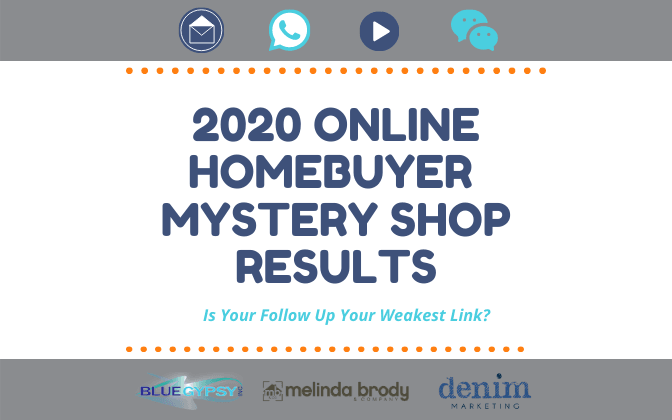 Don't miss this in-depth discussion about what we observed by online sales counselors and non-online sales counselors and their attention to leads generated through their websites.
Join me this Friday, September 11th
at 2 p.m. ET (Noon MT) for a FREE Webinar.
Use this link and sign up! >>>>
Here!!!!