Five Things Leadership Should Know About Online Sales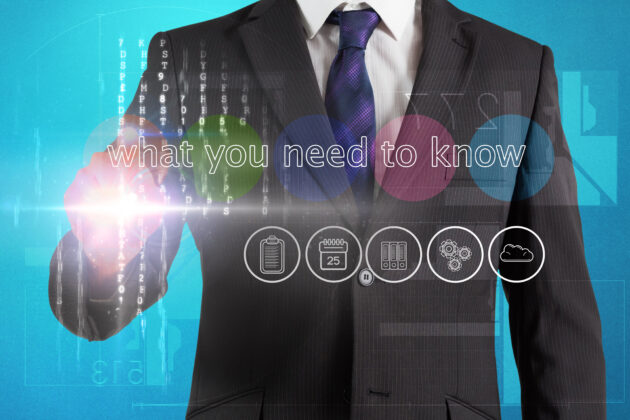 Sometimes the people at the top don't understand what Online Sales is, what Online Sales Counselors do, and why this role and the program are so important.
1. This is not a "Catch All" position – The online sales program isn't a place to dump all the odds and ends in the company. An online sales counselor is not a closing coordinator, they are not the social media manager, they are not the graphic designer, they are not the website update person, the listings update person, the receptionist, or the site backup person. And they are not the warranty department.
If you are a builder building, 50 -100 homes or more your online sales counselor MUST be dedicated to only the job of being an OSC. This means fielding all incoming leads, building rapport, building trust, asking questions, and learning people's wants needs and desires in their new home. Their job is to nurture leads, set appointments, track numbers, and work with marketing, sales, and the customers to create the best buyer's journey possible.
IF you are building less than 45 homes per year, there are a few other responsibilities the OSC could take on where it makes sense. But they should not be the catch all for the builder.
When I hear the excuse, "But we aren't generating enough leads to keep them busy…" Guess what? Then we need to work on better lead generation if you are building 50-100-250 or more homes per year. This means your marketing needs some assistance, budget, and strategy. Not that your OSC needs more jobs.
2. This is NOT an entry level position – What do I mean by this? This is not a position to be filled by anyone who seems social media savvy, new to the workforce, never had any experience in a job, or is looking for an "easy in" to get into a building company. It's NOT an easy job, and it's the first impression your buyers have when they reach out and ask for assistance. This person needs to be smart, tech savvy, empathetic, able to juggle many balls, a self-starter, highly organized, likeable – over the phone and on video.
The right person needs to be okay working solo, have a friendly phone presence, great writing abilities, and multi-tasking is something they eat for breakfast. They need to retain a lot of information and be able to recall it easily.  They need to have strong tech skills to work with all the tools needed to do a proper job as an OSC, and need people skills not only in building rapport with buyers, but also the entire sales and marketing team.
3. This position is NOT a steppingstone for a Sales Job – When set up correctly an online sales program should be able to have growth potential within the company. They should have a strong earning potential, leadership and growth potential, and the online sales program should be seen as a department of its own. Even if it's a department of one. An online sales program is constantly evolving and changing, and if the company is growth minded, the program may need more people over time to cover that growth whether it's unit growth, regional growth, or national growth. This is not a role you want to continually fill because people keep moving from the online sales realm to site sales.
4. This position should have unlimited earning potential – Because this is not an entry level position, and because it's rewarded on the bases of achievement it should have a strong earning potential. This job has a base salary, and bonuses. In this position online sales counselors often touch 40-60% of the buyers who purchase a home from the builder if not more. They should be rewarded for this. OSCs should be paid for creating a safe space for buyers to begin their search.
Bonuses should be paid out for qualified appointments that are set, appointments that show, and appointments that convert to a sale. If an online sales counselor can show they've worked with someone, or someone comes back who went cold and an OSC revives that lead, they should be rewarded.
You can also create quarterly bonus incentives, or other incentives like setting pre-qualification calls with preferred lenders or setting design center appointments. There are different ways to compensate, but a strong OSC should be able to earn a 6-figure income after the first year. Especially for larger builders.
Even with smaller builders, odds are the OSC wears multiple hats and that single salary is likely not rewarding them for every aspect of the job that they do. Make sure there is a reward system in place.
5. This position should be valued as essential – Yes. This should go without saying, as every position should be valued within a builder's office. The online sales counselor is the first impression to your buyers. Looking at it as a disposable role is a mistake. Thinking that anyone can do this role is a mistake. When this role is done well, we don't even realize that it's because we have the right person in place.
When it's poorly done that's when we feel the pain of lack of skill and knowledge.  And this role is trackable. It's one of the few trackable roles in the company. Even the sales role is less trackable, because it's easy to leave traffic off traffic reports, and not follow up with people you didn't feel were a good fit.
The online sales position is quantifiable, but you need to know what you are looking for in the numbers and what really indicates success. For more information feel free to contact me. I'm more than happy to dive into the details.