What Does "When in Doubt Send It Out" Mean?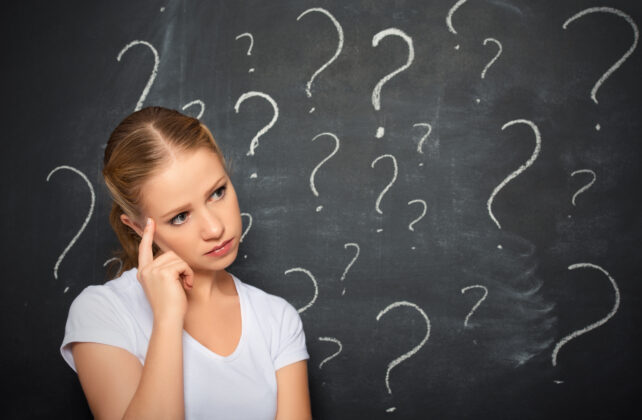 Yes, we all want to be setting appointments. Especially if your leads have slowed down, but we don't want to set just any appointment. We want to set strong appointments that will convert, otherwise we aren't doing what OSCs are supposed to do.
You may have heard the term, "When in doubt, send it out." But what exactly does that mean? It doesn't mean short-cut your job as an online sales counselor and bypass the important questions. It means once you've asked all the important questions, things may not line up 100% but you are going to send it out anyway. Let's break this down.
Prospective new home buyers often reach out through the website when they are in the earlier stages of buying. This doesn't mean they've done zero research, but they wouldn't be calling or filling out a form on your website if they weren't interested in getting to know something more before just walking into the community.
There is something they want. As an OSC, it's our job to uncover that want, but more importantly, when someone reaches out it is our job to get to know them, build rapport, trust, a relationship and find out what their needs, wants, and desires are in a new home. And if our leads have slowed down, we likely have the time to do that! Why wouldn't you?
The more you know, the easier it is for the site sales agent to show them things that match their needs and close the deal.
Why are they moving? What's dictating their interest in picking up the phone or sending you an email?
What's their timeframe for moving? How flexible is that for the right home?
What area are they interested in? Why? What's the motivating factor?
What are some of the most important features for them in the house? Why?
Do they have a home to sell? Will selling that home have to happen before they buy a house from you? Where will they live during the build?
What's their price range? Does that include any upgrades or extras they want? If the house had absolutely everything they wanted, how high could they go?
Have they spoken to a lender to verify that works for them?
Are they working with a real estate professional?
What is their ultimate pain point for moving? What is their why?
If you are not finding out these 9 areas of qualification through building a relationship with them and talking with them, you are missing an opportunity to set a strong appointment. When we know all these things, and we can solve their problems with something we have, then we are golden, and this will likely be a sale.
If you've asked all these questions what could contribute to "doubt" to send it out?
They really want a larger lot, but you'd like them to take a look and see if they fall in love with the open spaces, and sidewalks for walking their dogs. Or the kids play areas, and community spaces for their kids. This scenario equals, "When in doubt, Send it Out."
Their price range works for some of the basics, but if they were to pile ever upgrade into the home that they want they would be over budget. First find out if you are really going to fall in love with the house on the lot you are looking at, then work with our site specialist to see which options are must haves and deal breakers vs. wants that can be added later. This scenario equals, "When in doubt, Send it Out."
The community they want is a little bit higher than their price range, but the community they didn't inquire about may fit their needs if they just go check it out. By doing your discovery and talking with them about another community that may work, you provide options they didn't even know existed.  This scenario equals, "When in doubt, Send it Out."
They say their timeframe is a lot longer than any of the current houses you have available. But if they fall in love with something who knows… they may bump up their timeline. You know that from everything you discussed, there is a PERFECT, house for them, but they'd need to change their timeline. This scenario equals, "When in doubt, Send it Out." 
Once you learn what they want, why they want it, why this is important, and how you can achieve it. Then you can see the grey areas where you may want to set an appointment. Remember if someone goes out to visit your community, they will buy somewhere, the more you arm your site sales agents with information the more likely that purchase will be with your builder.