Blue Gypsy Inc's Top Pics for IBS 2022 Education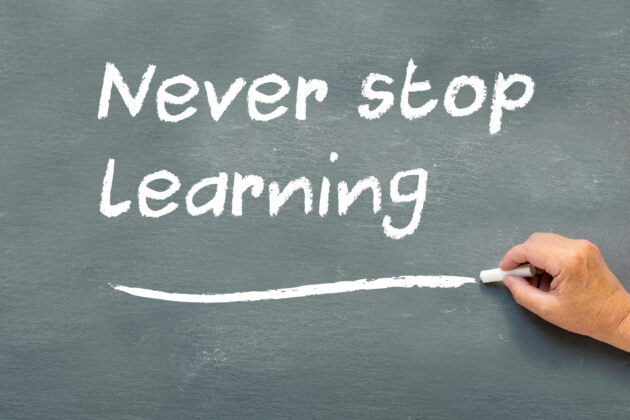 Hey all, lets face it…ALL the education is incredible at IBS. I love listening to other experts in the industry talk about the topics they are passionate about. This is by no means the list for everyone, but as I go and set up my schedule for what I want to attend these are a few standouts I hope to be able to attend.
First, it's important to be mindful of the schedule. There are always going to be great sessions that overlap and you can't clone yourself and be in two or three places at once, but yo can hop around. The show kicks off at Tuesday, February 8 at 7:30am with networking in areas like Sales Central and PWB Head Quarters.
This list represents great education that relates to how to improve or evaluate your online sales program. There are some marketing sessions, sales sessions, and panels mixed in within this and some of the tech stuff that's important for OSCs to know. There is SO MUCH MORE incredible education at the show, than this list. But this will help have a starting point.
Tuesday Feb 8, 9:30am – 10:00am: Progress Over Perfection – PWB HQ
Presenters: Angela McKay, Kerri Woodward, Leah Fellows, Erin Hurley
We all get in the way of progress regularly. Come learn some strategies for managing your career, family and you.
Tuesday Feb 8, 9:15am – 10:15am: Building a V.I.P. Outside Agent Sales Machine – W315
Presenters: Kimberly Mackey, Anya Chrisanthon, Keith McKinny
Creating relationships with outside agents can improve your lead generation and sales. Learn how!
Tuesday Feb 8, 10:30am – 11am: Managing Sales Backlog in an Unpredictable Time – Sales Central W312
Presenters: Chris Hartley
Learn ways to grow raving fans through backlog and pipeline management.
Tuesday Feb 8, 11:15am – 12:15pm: The Evolution of Online & Onsite Sales: Preparing for 2022 & Beyond – W307-C
Presenters: Matt Riley, Beth Byrd, Cori Masters, Brooke Carroll
Learn how to use data-backed insights and buyer behaviors to streamline your online and onsite sales process.
Tuesday Feb 8, 1:15am – 1:45pm: Managing Your Online Sales Specialist – Sales Central W312
Presenters: Mike Lyon
Learn management techniques for developing your online sales program.
Tuesday Feb 8, 1:45pm – 2:45pm: Self Guided Tours, AI & Automation: A 5-Step Tech Framework for Efficiently Managing High-Volume Leads – W311-A
Presenters: Bassam Salem, Tom Nelson
Learn how to balance new lead generation and high-volume lead nurturing with the latest digital tech while meeting buyer expectations.
Tuesday Feb 8, 3:45pm – 4:45pm: Managing Through Success Complacency: Keeping Your Team On Top of Their Game – W311-C
Presenters: Chris Hartley, Cory Charles, Jennifer Cooper
Learn how to keep your team on top of their game regardless of marketing conditions.
_____________________
Wednesday Feb 9, 9:15am-10:15am: Extreme Makeover Sales Edition: Empowering Your OSC to Guide Sales Conversion & Customer Experience – W315
Presenters: Ingrid Prince, Leah Fellows, Cori Masters, Heidi Schroeder, Sara Williams
Learn how OSC programs integrate with your marketing and sales programs and provide stellar customer service and lead conversion.
Wednesday Feb 9, 10:30am-11:00am: Striking a Balance: Lead Quality Over Quantity – Sales Central W312
Presenters: Angela McKay, Jen Barkan, Carly Sickles, Elizabeth Russell, Jenna Schwartz
What marketing efforts should you use to help your online sales team strike the right balance of quality leads.
Wednesday Feb 9, 11:15am-12:15pm: Does Your Website Have a "Buy Now" Button? – W311-A
Presenters: Greg Bray, Carol Morgan, Paul Gortzig
Learn more buy now, how to be eCommerce ready, and how to prepare your sales team for a Buy Now World.
Wednesday Feb 9, 11:15am-12:15pm: The New Rules for New Home Sales: Reevaluating Your Sales Process & Tactics in a Digital World – W315
Presenters: Myers Barnes, Matt Riley, Chad Sanschagrin
Learn the biggest mistakes builders are making with the way they've adapted to virtual selling and improve facets of your sales process.
Wednesday Feb 9, 1:45-2:45pm: The "On Your Lot" Business: Website & Customer Experience Best Practices – W311A
Presenters: Megan English, Dawn Dantzler, Tom Baldwin
Learn insights into the on your lot selling process from website to best practices and how to help buyers navigate on your lot
Wednesday Feb 9, 2:30pm-4:30pm:2022 Super Sales Rally: Uncommon, Unfiltered & unparalleled – Becoming the UnSalesperson West Hall F3
Presenters: John Palumbo, Gerry O'Brion, David Avrin, Judson Laipply
This year's rally unravels the myths of sales and provides deep insights into what makes consumers tick, what they value, and what they choose to buy or abandon.
_______________
Thursday Feb 10, 9:15am-10:15am: Moving Beyond Clicks: The Skills, Tools & Mindset for the Modern Marketer – Tangerine Ballroom West Hall F3
Presenters: Kerry Mulcrone, Angela, McKay
Learn ways to create a better customer experience and discover the metrics and technology tools to measure success.
Thursday Feb 10, 11:15am-12:15pm: IS your Sales Team Ready to Keep "By Appointment Going?" – W311-C
Presenters: Kimberly Mackey, Linda Hebert, Melanie Mickie
Learn more about the benefits of working by appointment, develop the right message and create a culture where your sales team is closing.
Thursday Feb 10, 12:15pm-12:45pm: 60 Seconds or Less: Using Short-Form Video to Connect with & Educate Buyers – Tech Bytes – W 230
Presenters: Nikki Kirkland
Learn why short-form video is the way of the future in connecting with your buyers.
Thursday Feb 10, 1:45pm-2:45pm: Strategies & Success Secrets for Creating the Online Home Shopping Experience Buyers Expect – W308-C
Presenters: Denis O'Neil, Greg Bray, Chip Johnson, Kevin Weitzel
Examine the evolution of homebuyers' expectations and the online shopping experiences they want when it comes to buying a new home.
WEW that was a lot of information to put together all in one place! I hope to see you at the show!