Don't Miss Extreme Makeover Sales Edition at IBS in Orlando February 9th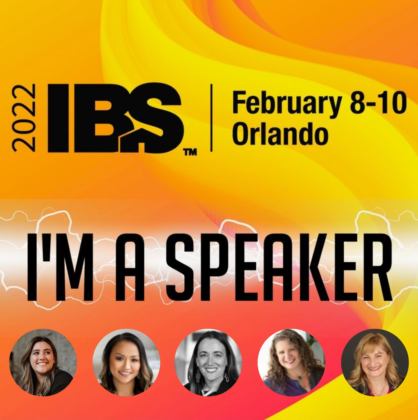 Are you going to IBS? If you are don't miss this fun fast paced game show style presentation Extreme Makeover Sales Edition: Empowering your OSC to Guide Sales Conversion & Customer Experience.
Wednesday February 9th at 9:15am in W-315.
With a superstar group of Online Sales Counselor experts in the home building industry you'll be able to walk away with a better understanding of how to pair your OSC with your marketing strategy to provide a great customer experience. You'll see how the OSC program strengthens your sales team and increases sales conversion. And, you will walk with best practices for the OSC program from technology to company culture.
Learn from the best! You'll get a chance to hear what Award winning OSCs past and present have say and will receive information from online sales counselor industry experts. The lineup of speakers in this action packed event includes:
Sara Williams, former OSC, OSC team leader, and first ever national OSC gold award winner, now Director of Sales at Anewgo.
Ingrid Prince, former OSC, OSC team leader, and past national OSC silver winner, now Regional VP of Sales at Century Complete.
Cori Masters, current OSC at Beacon Homes, and competing for national gold OSC of the year this year.
Heidi Schroeder, former OSC for on your lot, now Senior Consultant at Lasso CRM.
And yours Truly, Leah Fellows, former OSC, Blue Gypsy Inc. founder, and national online sales counselor trainer.
Together we will provide you with the kind of insights into OSCs that you've never had before. We are all uniquely positioned to help any builder, sales team leaders, marketing department, or even OSC capture a better understanding of this pivotal role and how it plays out in today's new home sales arena. Don't miss it! Put it on your calendar if you are attending IBS. Wednesday February 9, 9:15am-10:15am in W-315.