Lindsey Driver Director of Internet Sales and Social Media Magnolia Homes, Inc.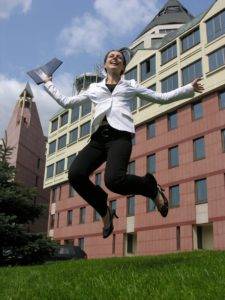 As scary as it was at the time, in hind sight I REALLY benefitted from the role playing near the very beginning of our training. It really helped me see exactly what I was struggling with and what I needed to improve on. It got me familiar with the fact that I really DID need the training, which I think was a key factor to helping me embrace the training as a whole. 


As someone new to the realm of sales and real estate, I really enjoyed Blue Gypsy's OSC training. The lesson plans contained a valuable balance of introductory and advanced material. Now I possess a solid foundation of basic skills reinforced by refined technique. Blue Gypsy also introduced me to crucial tracking materials I need to keep everything organized and in focus. Leah had convenient availability, and she was a helpful resource when I was faced with questions or obstacles. I already notice a difference in my ability to capture and develop leads. Turning a phone call or online inquiry into an appointment went from impossible to achievable!