Guest Post: Remix Your PreSale Process For New Home Community Sales
Guest Post by Sara Williams
Director of Sales
Anewgo
In my 18 years in the new home industry, I have had the opportunity to help market and presell many communities. While I worked for a builder in Pittsburgh, PA, we grew from 11 communities to 33 communities in a few short years, and moved into two additional states. We worked and reworked our presale process throughout the recession and we made all the mistakes you can imagine. Certain things worked and others did not, and we kept tweaking the system until we had a PRESALE process that was a success. Our process created FOMO (Fear of Missing Out) to our future buyers. I think back to that time and the work we did, and we duplicated that process over and over and it worked even in the most undesirable communities. This process was about psychology more than anything.
It's been just under a decade since I worked with that builder and the visualization tools that are now available to create VIP lists and excitement are amazing and definitely more affordable. I did not have that option, so we made due with what we had. But let's be honest, nowadays people are expecting so much more from us. Customers are researching online and would like to see everything from their couch or office. You can still use tried and true psychology that we used in Pittsburgh, but now you can use visualization tools to create more excitement on social media, sponsored ads, websites, and in email campaigns.
Here are some tips and tools you can add to your current PRESALE approach to mix it up:
Community Videos: Give potential buyers a feel for what a community will look like before you break ground. Community videos evoke emotion and longing for something different. It may be the ability to ride bikes safely, let your dog run in a park, kids play on a tree swing, bbqing with your neighbors, pools, outdoor activities, and so much more. You can use this video to explain what is nearby, future amenities and any information you are ready to release.
https://anewgosell.com/communities-and-more/ Streetscapes: Take a few of your rendered homes and create a streetscape of what a street will look like in your new neighborhood.
https://anewgosell.com/communities-gallery/
Amenity renderings/tours: If your new project will have amenities, have them rendered in a static image or create a tour for future homeowners to experience walking around.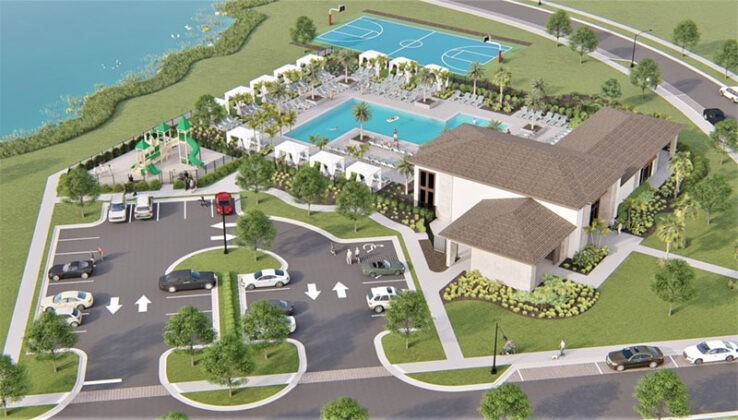 Drone Flyovers/Bird's eye view: Imagine looking down on your new community/street. Have a video flyover or bird's eye view rendering to give a home shopper an unique view of the new property. https://vimeo.com/showcase/5314279
Color home renderings: Use color home renderings to help home buyers see what their future home will look like with their siding, brick, shutters, door color, etc.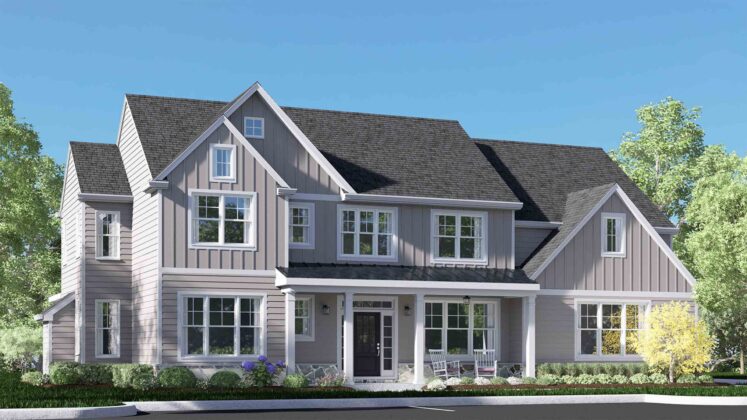 Interactive floor plans: Instead of using blueprints, incorporate interactive floor plans to help shoppers understand what their structural options will look like. If you are ready to release pricing, you can incorporate option pricing to your interactive plans as well.
https://anewgosell.com/interiors/ Virtual Tours: Allow your buyers to tour a home before it is built while sitting in the comfort of their home. There are different levels of virtual tours and you can add features like showcasing color packages, options on/off, voiceover, hot spots, and so much more.
https://anewgosell.com/new-home-virtual-tours/
Sitemaps: You can have a site map that is static or interactive and lay it over a Google map, and now your home buyers know how the new community will lay out over the dirt that is there right now.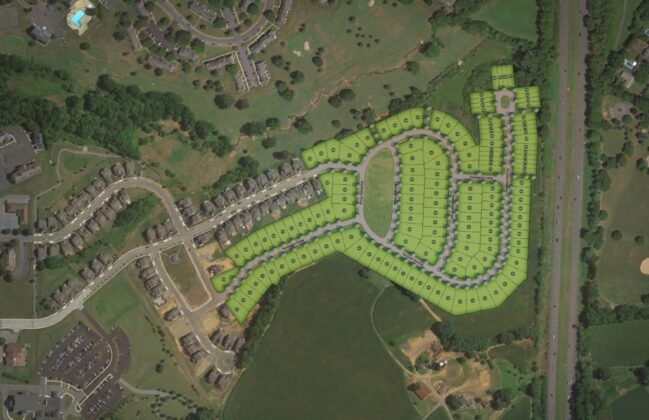 Launching a new neighborhood, phase, and pre selling homes with the right tools and methodology has never been easier. Using visualization tools in your presale process increases excitement, provides reassurance to home shoppers, and helps those that can't imagine what something will look like. When you evoke emotion with the psychology of the presale process with visualization (and sometimes music/sound) you can't lose. If you have an upcoming project, give me a call. I am happy to help.
—————————————————————————
Sara Williams is the first National Association of Home Builders Sales and Marketing Council Gold winner for her work as an Online Sales Counselor in 2013 at Heartland Homes – Pittsburgh, PA. She started her career 18 years ago as an onsite salesperson. Four years later, she moved into the home office as a marketing coordinator and helped establish an online sales program that grew to a team of three. This team assisted in 50% of all sales for the company and Sara participated in 35% of all sales on her own. After almost a decade at Heartland Homes, Sara got recruited to Sabal Homes in South Carolina to lead a marketing department and establish an online program there as well. For the past 8 years, Sara has been consulting home builders all over North America on sales, marketing, technology, and training through her work with various new home technology companies. Sara is currently the Director of Sales at Anewgo and living in Charleston, SC with her husband, three children, and dog.
Contact info:
Sara Williams
Director of Sales
Anewgo
4112-992-7417
sa**@an****.com
https://anewgosell.com/