The Inside Track on the Online Sales Track at the Tropical Sales Retreat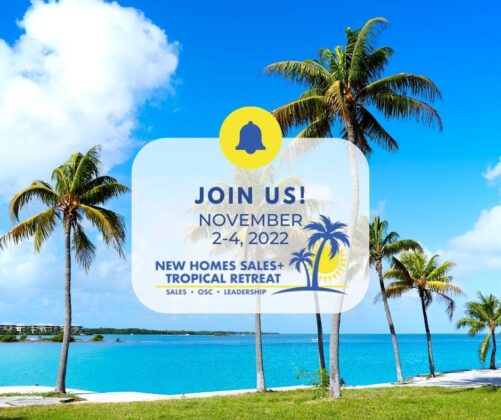 I'm pretty excited to be putting together the curriculum for the Online Sales Track at the Tropical Sales Retreat November 2-4 in Clearwater, Florida. (For more information on the  retreat check it out here.)
What I love about this program is that there will be something for everyone. Whether you are an OSC, an onsite sales person, or part of the leadership team there are wonderful takeaways on how to improve your sales program, your online sales program, and create proper expectations, tracking, and alignment of your marketing and sales.
In this retreat online sales counselors, leadership and sales will refresh, re-imagine, revitalize, recharge, and reengage their knowledge and teamwork between online and onsite sales.
As an OSC, You Will Learn
OSCs will have their own learning track to provide tactics, techniques, and ideas to help them ride the wave of continued change and create "Better Together" Practices. You will explore:
Updated Goals – Refresh expectations in this ever-changing market
New Techniques – Re-imagine how to address and overcome hurtles
Different Tools – Revitalize a variety of tools to help customize processes and engage customers
Best Practices – Recharge processes to maximize your time and create work-life balance
Team Building – Reengage with team processes that will lead to success
This Unique opportunity will allow online sales professionals to learn from industry leaders, engage in round tables and panels, and brainstorm and build OSC community with other OSCs across the country.
As a Sales Agent, You Will Learn
"Better Together" Practices to elevate you to the next level with your online sales team. You will explore:
Bridging the Gap – How to work together with your online sales team
Communication – Best practices for online to on-sight communication
Metrics – What are the expectations that your OSC counter parts live up to, and what are yours
No Lead Left Behind – How to work together to strengthen the turnover of every lead that comes to you from online sales
On-site agents will walk away with a better understanding of their online sales counterparts and how they integrate into that sales and marketing team for best practices and best results. We do our best when we all understand each other.
As Part of the Leadership Team, You Will Learn
Whether you have an OSC program or want to level it up for stronger results this retreat will give you insight into:
Strategies for Success – How to empower your online sales team for the best results
Auditing Your Foundation – Areas of opportunity to begin or grow your program
Support And Tools – Areas to review with online sales and tools to help level up your program
The leadership team will come away with strategies, ideas, and insights into keeping the relationships strong between marketing, online sales, and on-site sales. When we work together customer engagement is better, ROI on lead generation is better, and company morale is better.
Make sure not to miss this exciting program. Take a look at the entire program here.