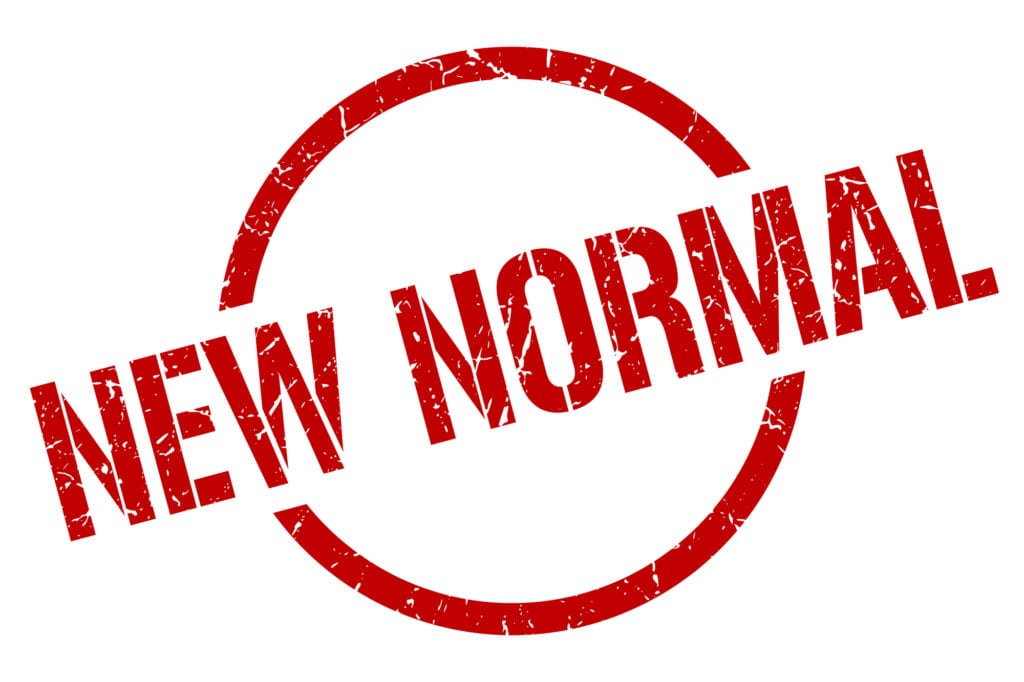 Check out our free webinar part 3 or if you don't want to watch everything here is my recap and highlights pertaining to Online Sales Counselors for builders.
There's Nothing Too New About This Normal
While for so many, I know this seems like a new normal, but it's really been the direction new home sales has been going in for a while. From the standpoint of online sales, we've been working from home and providing virtual assistance, for almost 2 decades.
Car sales are already there where you can completely choose every detail of your car and get it delivered to your home.  Home sales is moving in that direction, but builders have been waiting to see if it's a fad. This doesn't mean eliminating the personal touch, but it does mean a wide variety of tools at our disposal to create a complete virtual experience in the comfort of people's homes.
Even after we return to normal, these tools should still be available to your buyers.
Supporting Community
This is a time where we can help support the communities where we build. Partner with groups doing great things for the medical community, or for various other areas impacted by the virus… and take up a collection, or see how you can contribute, and let your prospects and home owners know what you are doing and how they might be able to help as well if they are interested. Put together a list of restaurants that are doing take-out and delivery near your communities and lead the charge to get the word out and keep them in business.  There are so many things we can be doing right now to help support each other. It goes beyond just building homes.
OSC's Can Help Screen Prospects for In-Person Appointments
When people first inquire about a new home, a face-to-face meeting may not be needed. We can start moving people toward virtual meetings.
Your OSC can find this out when doing discovery and qualification. Some people may be comfortable meeting in person, and some may not. Just simply asking which do you feel more comfortable with, a one-on-one meeting in-person at the model, or would you rather meet up virtually? This will go a long way in how to proceed.
Things to keep in mind and have a good feel for are whether or not your agents feel comfortable meeting in-person. They may be immune compromised, they may have someone in their home who is, or who is in the high-risk category. First decide which agents are comfortable taking in-person meetings, and then develop your strategy from there.
We don't want to turn into doctor's offices, and start asking a bunch of questions like, have you recently traveled outside the country. Have you been exposed to COVID-19.  But we could say, things like if you have any worries about the current conditions, we can offer you a live virtual appointment.
External REALTOR® Relations and Managing/Balancing Their Involvement Through the Process 
Again, for Online Sales Counselors, in many ways this is business as usual. I've always recommended that OSC's be engaged in the Realtor outreach and nurturing and VIP Realtor programs. This is a great time for the OSCs to reach out and give agents insights into how to work with the builder. Right now, there is likely less resale inventory since people are not wanting strangers walking through their houses. So, this would be a great time, to really talk about the pros of a new home with brand new everything – warranties, no one's ever clipped their toe-nails on the carpet, etc. It's a good time to look into putting NterNow lockboxes on the doors of inventory homes to get agents out viewing property and bringing in their clients. But at the same time collecting vital information.
Managing and Messaging for Your Existing Pipeline of Customers
I probably mentioned it last week, but this is the time if new leads are slowing down to cultivate the aged leads in your database.  If you can create some fun quizzes and surveys, that are interactive in nature to get your database to interact with you, that's the perfect scenario.
Picking up the phone is key, and so is sending video emails. People are starting to go stir crazy for human contact, and are even getting incrementally nicer to sales calls. So, if it's someone you've already talked to in the past, they are already warm and know who you are.
Just yesterday I was talking with one of my online sales counselors about trying to make things light and fun. She's had a slowdown in new leads, so we were brainstorming on reasons to reach out to past prospects who were communicative.  And again, it's key to reach out to the ones you've already talked with right now.
I told her to speak from her heart and let them know she was thinking of them and to ask how they are doing.
I suggested she utilize video email and play a game that can also get a read on how they are feeling. You might have seen the Facbook game: Tell them their current quarantine name is their current mood+food they most recently ate. Then she should tell them hers and make it funny. Pick an upbeat mood like optimistic, introspective, thoughtful, congenial, and then some funny food. Use this as an ice-breaker and ask them to reply with their current quarantine name and how they are doing.
By trying to have fun with someone you've already talked to in the past, you may help them re-engage. And at the same time see how they are feeling so you can get into a deeper conversation.