Guest Post: Customer Experience in the Fast Lane: A Key to Closing Home Sales
Guest Post by Greg Bray

President of Blue Tangerine

Founder & Home Builder Digital Marketing Podcast
Founder of the Home Builder Digital Marketing Summit October 18-19, 2023 in Denver
Pioneering home builders have started to embrace the reality of selling homes completely online. However, buying a home online does not mean the process will be completely self-service.  A new home is often the largest purchase someone will ever make, buyers will have questions along the way.  Even if your company is far from embracing fully online home sales, quickly responding to home buyer questions is still a critical factor in creating positive customer experiences and ultimately driving sales.
In today's digital age, customers across industries have come to expect instant access to information and prompt responses to their questions. Home buyers, regardless of whether they are buying a home fully online or seeking additional information before an in-person visit, value responsiveness and personalized assistance. Addressing their questions and concerns quickly is important because it demonstrates your commitment to exceptional customer service and builds trust throughout the buying process.
Home buyer behavior has evolved significantly in recent years. Today prospective buyers rely heavily on online research to explore their options before making a purchase. A study conducted by the National Association of Realtors (NAR) in 2020, showed that 97% of homebuyers used the internet in their home search process, just how important a strong online presence is for home builders.  Buyers now demand instant access to information and prompt responses to their questions. Understanding these changing dynamics is essential in creating an effective strategy to meet and exceed customer expectations.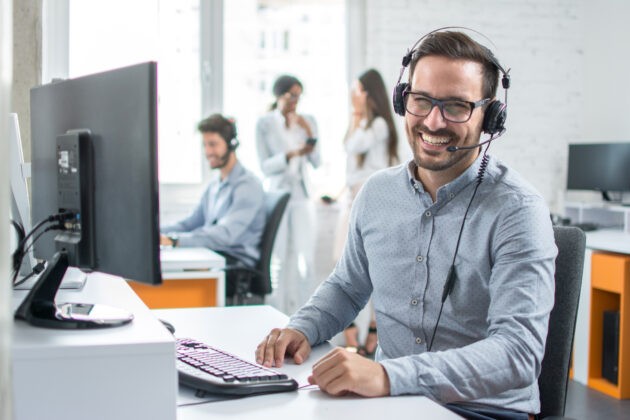 Aircall, a company specializing in customer service call centers, conducted a survey in 2019 to understand customers' willingness to wait for a response from a customer service agent. Their findings shed light on the escalating expectations, and diminishing patience, of customers across various channels:
94% of respondents expect a response to an email within 24 hours. This statistic emphasizes the need for timely follow-up on customer questions. Failing to meet this expectation can result in frustration and potential loss of business.
96% of respondents expect a response within 5 minutes of initiating an online chat. This near-instantaneous expectation demonstrates the urgency customers feel when seeking information or assistance online.
After calling a customer support team, 90% of respondents said they are willing to wait on hold for no more than 5 minutes to speak with a live person. This statistic emphasizes the impatience that customers feel when waiting for assistance over the phone and highlights the importance of prompt, human-to-human interactions.
These statistics clearly indicate that customer expectations for response time have risen significantly across various communication channels. As a home builder, meeting and exceeding buyer expectations is vital to providing a positive customer experience and maximizing sales opportunities.
Fast response times are more than just a courtesy, they are a powerful tool for building trust and credibility with prospective buyers. When you promptly address customer questions, it demonstrates your commitment to providing exceptional customer service. It shows you value their time and are eager to assist them in their homebuying journey. By establishing trust and credibility from the start, you lay the foundation for a positive customer experience that can ultimately lead to a sale.
Timely responses have a direct impact on your ability to convert website visitors into home buyers. Delayed responses can lead to frustration and a loss of interest. Prospective buyers are often comparing multiple options, and a delayed response can give your competitors an advantage. Alternately, fast response times can create a sense of urgency and demonstrate your commitment to meeting their needs. It demonstrates you are a responsive and reliable home builder, increasing the likelihood of converting them into satisfied customers.
When you understand buyer expectations and the benefits that can come from focusing on fast customer service responses, you can quickly recognize the importance for home builders to have effective online sales counselor (OSC) programs in place.  However, too many builders are still not making it a priority to install this critical role on their sales and marketing teams.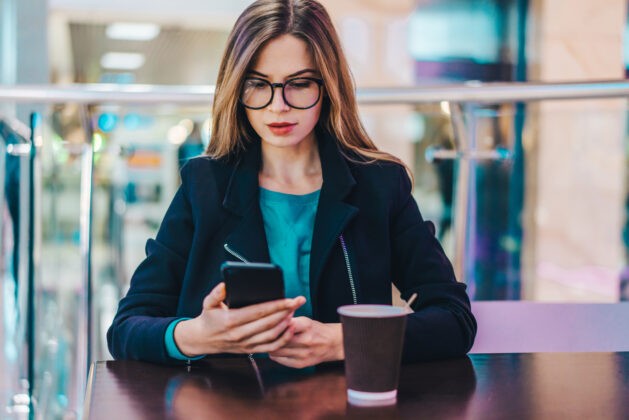 A secret-shopper study conducted in 2020 by Melinda Brody & Company, Blue Gypsy Inc., and Denim Marketing, surprisingly revealed that 42% of builders did not have any type of an OSC program at all! The 2022 follow-up study showed some improvement, with the number dropping to 20%, but there is still a long way to go. They also found that only 35% of the builders who had an OSC in place succeeded in sending a personalized email response to a lead within four hours, demonstrating that just having an OSC is not the same as having an effective program that responds to your leads in a timely manner.
Technology can play a crucial role in facilitating fast and personalized responses. Using tools like live chat, chatbots, and automated email responses can significantly enhance your ability to address inquiries promptly. These tools enable real-time interactions and provide immediate assistance to potential buyers, helping to handle many of the repetitive and routine questions more quickly while freeing up your team to focus on the more complex conversations and interactions.  But just because a response is automated, doesn't mean it needs to be impersonal.  When you incorporate personalization into your responses, like addressing the customer by name and understanding their specific needs, you can further enhance the customer experience and foster a deeper connection.
Fast response times are vital in converting website visitors into satisfied home buyers. As home-building marketers, it is crucial to recognize the changing dynamics of buyer behavior and meet their growing expectations. By prioritizing fast responses with an effective OSC program and using technology to provide personalized interactions, you can create a positive customer experience that sets you apart from the competition.
The era of online home buying is here.  When you begin selling homes online, your website evolves from a marketing brochure and lead generation tool to the core of an e-commerce transaction system, and your customer service requirements will only grow.  But regardless of where your company currently is in that evolution, every moment counts in capturing the attention and trust of potential buyers, leading to increased sales and long-term success. By embracing fast response times as a core element of your customer experience strategy, you will position your homebuilding company for success both now and in the future.
——————————————————————————————————-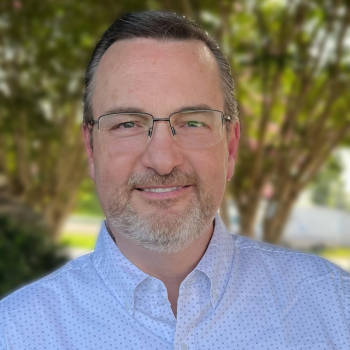 Greg Bray is the President of Blue Tangerine, a digital marketing and website development agency that specializes in helping home builders turn their websites into new home sales engines.  Greg began developing homebuilder websites in 2000 and has been hooked ever since. The tools have matured since that time, but one thing hasn't changed: the goal to grow sales!
Greg enjoys teaching the techniques and skills that he's learned. He can explain complex technical topics in easy-to-understand language. He has presented at the International Builders' Show (IBS), the Southeast Building Conference, the Best Home Building Practices Summit, the New Home Sales and Management Retreat, as well as other webinars and events.  He is proud to be the founder and co-host of the Home Builder Digital Marketing Podcast and Summit.
Greg loves his roles of husband and father the most.  He enjoys spending time with his amazing wife, six awesome children, and their lovable Goldendoodle.  Greg has a Master's degree in Business from North Carolina State University and a Bachelor's degree in Computer Science from Brigham Young University. He is Google Ads and Google Analytics certified.
Contact Info:
Greg Bray, President
Blue Tangerine
321-216-2167
Gr**@Bl***********.com
www.linkedin.com/in/gregbray