Live Training Opportunity for Online Sales Counselors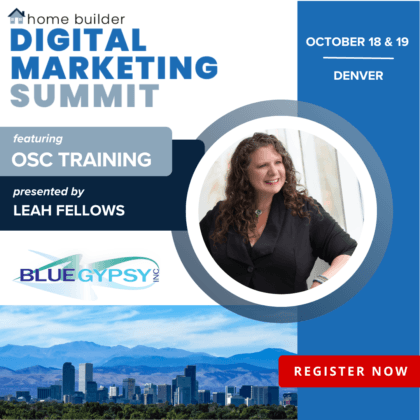 It's rare that there are actual opportunities for OSCs to sharpen their skills and be surrounded by a group of their peers. So often OSCs work in a bubble with-in a company, and very few people truly understand what their role is and what they do. This year, Blue Gypsy Inc. is partnering with Blue Tangerine and Outhouse to present an OSC training track at the Home Builder Digital Marketing Summit.
We realized that when talking about digital marketing it's impossible not to talk about that person or team that will take the leads generated by digital assets and turn those into gold.
This year's Home Builder Digital Marketing Summit will be held in Denver at the Thompson, October 18-19. With a limited number of OSC training track tickets, take advantage of Early Bird pricing and get your tickets now!