2021 Thoughts and Holiday Wishes from Blue Gypsy Inc.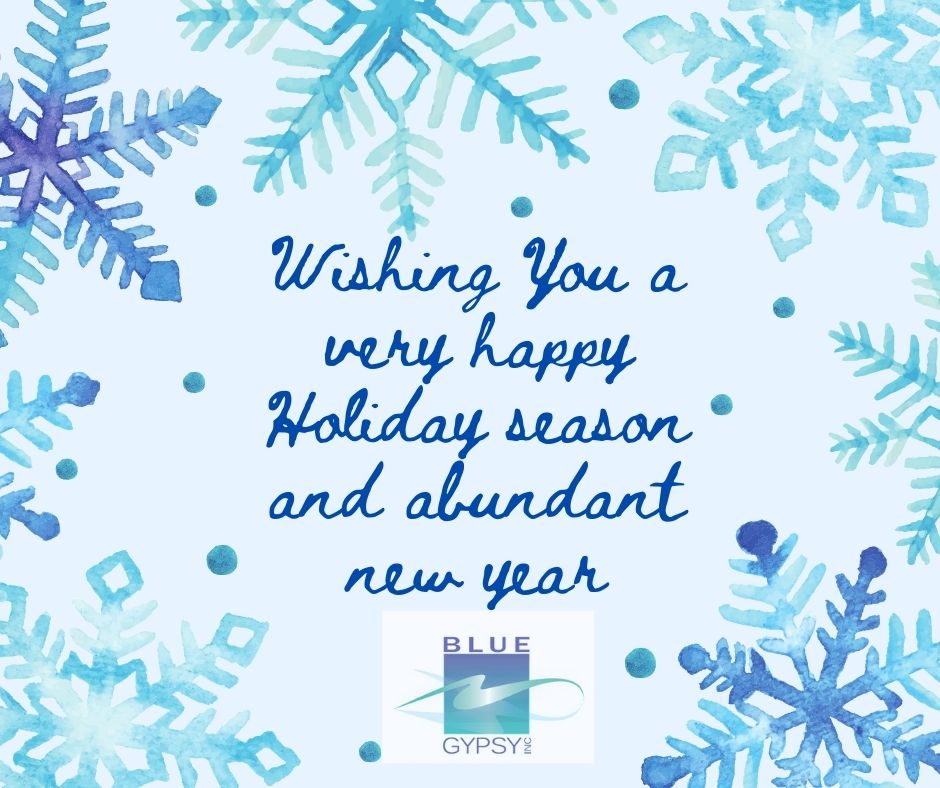 I'm not going to weigh you down with a ton of goal setting rules and regulations. Just a few quick thoughts before we slide into the next year.  While 2020 has had it's ups and downs for many, for the most part the building world has been fast and furious. Record breaking sales have happened for so many, and the way we do things have changed.
One of the things I hear from builders though is a sense of trepidation. Phrases and questions like, "It can't last forever." "What happens when things slow down?" "I don't want to hire because I don't want to have to lay people off when it goes back to normal…"
While I understand that these are all concerns, I want to say that I truly believe in setting yourself up for success and that means a strong online sales program.
Over the past 15 years in the industry I've seen ups and downs, there are always going to be ups and downs. It's not a surprise in the industry.
Quick thoughts on goal setting for 2021
Maintain a mindset of abundance
It's all about the home buyer and helping them find the home of their dreams
Create and keep a great company culture that inspires people
Have processes in place to fill and nurture your pipeline so that even in slower times there will be plenty of people to help
Don't burn out your superstars
Listen to the experts you hire, they are there for a reason
Speaking of experts I was honored this year to be a part of the ECI | Lasso  yearly blog  Top New Homes Sales Tips for 2021