Guest Post: Not So Random Advice From, Kimberly Mackey, A Top Trainer in the Building Industry
Guest Post by Kimberly Mackey
Founder of New Homes Solutions Consulting
Co-Host of Sales & Marketing Power Hour
National Trainer & Speaker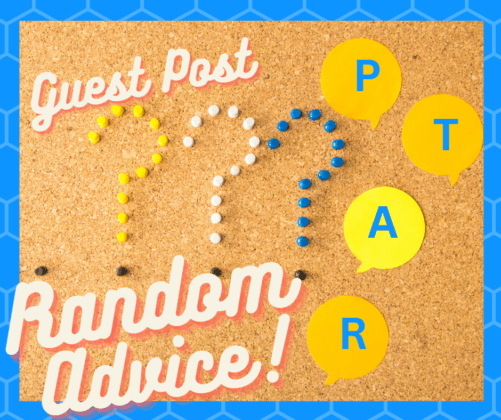 Recently Kimberly Mackey, co-host of the Sales & Marketing Power Hour & National Speaker, posted a thread on her Facebook group asking for "Random Advice" No specific topic, just good advice. To start the ball rolling she gave us a true gem that needs to be heard by leadership, online sales, and sales people alike as well as anyone working within the building industry.  Really if each person no matter what they did applied this advice to their daily activities there would be a major energy shift in the world. This advice is the difference between creating a scarcity mindset and a mindset of abundance. Truth be told, I'm lucky enough to call Kimberly a friend and she often helps talk me off of cliffs and brings me back into balance. We all need those good friends, and we all need this great advice!
Says Kimberly:
As I am coaching leaders and salespeople lately, with the market shifts, I see people who are being unbelievably hard on themselves (and sometimes others). So, my best advice is GRACE. Get some, give some.
When we start by trying to understand first and judging less, we get to a much deeper path of growth.
Having and giving grace doesn't mean accepting less than your best. It isn't an excuse to not give 110% every day. It is acknowledging that despite your best efforts, some days you won't get there. Figure out what happened and why, then make a plan to get there tomorrow. Don't beat yourself up. Watch your self-talk. Battles are won and lost between your ears. When you make a mistake, instead of saying, "I'm an idiot." Try saying, "well, that didn't go according to plan. What can I learn from this?"
P->T->A->R. Programming leads to thoughts, thoughts lead to action, actions lead to RESULTS. The foundation of results is your programming. Change that and the rest falls into place.
Give GRACE to others. Before you judge someone, before you allow them to anger you or upset you, remember that you don't know everything going on in their world. Dr. Covey tells us, "seek first to understand; then be understood." Stop judging people. It's not your job. Lead with kindness, love, and understanding. Those three things are the kind of pandemic this world could use right now.
——————————————————————————————————–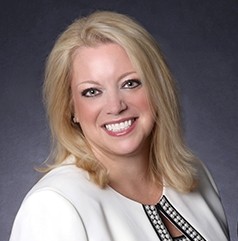 Kimberly Mackey is the founder of New Homes Solutions Consulting, LLC. Kimberly brings over two decades of experience as a senior-level residential home building and real estate executive.  She has earned the reputation of being the "expert with real-world SOLUTIONS" in a competitive and rapidly changing sales environment.Kimberly is an accomplished and sought-after national speaker and published author of many Sales and Leadership articles.  Her expertise is in creating Sales Management and Training Solutions for home builders nationwide.  Kimberly's experience includes working with Builders and Developers of all sizes – from local/regional companies to publicly traded national companies.
She also works with REALTORS® and Brokers from across the country and is the architect and director of the highly successful Preferred Builder Partnership program with Berkshire Hathaway Florida Properties.  This cutting-edge REALTOR®/Builder program generated $135 million in NEW home sales alone last year!
Her broad experience and expertise in many disciplines within the building industry bring a unique perspective on how all parts should work together to create the whole.
She is an active leader at the National Association of Home Builders (NAHB), currently serving as the Chair of the National Associates Committee. She is a past chair of the National Sales and Marketing Council. Mackey is a Delegate on the National Leadership Council and an Associate Director for the Florida Home Builders Association (FHBA), representing her local Tampa Bay Builders Association chapter. She is a past Chair and Life Director of the FHBA's Sales and Marketing Council and TBBA's Sales and Marketing Council.  Kimberly is the 2020 recipient of the John P. Hall Award for lifetime achievement in sales and marketing and was the 2017 Associate of the Year for the Florida Home Builders Association and a two-time recipient of the SMC Member of the Year. She is a member of the National Association of REALTORS® and Professional Women in Building and she is the host of the National Award winning "Head-to-Head" live program and the co-host of the National Award Winning "Sales & Marketing Power Hour."
Contact Info
Email: km*****@ne***************.com
Website: New Homes Solutions
Phone number: (813) 712-3844
LinkedIn: Kimberly Mackey
Facebook: New Homes Solutions with Kimberly Mackey