Understanding What OSCS Do Daily, Weekly, Monthly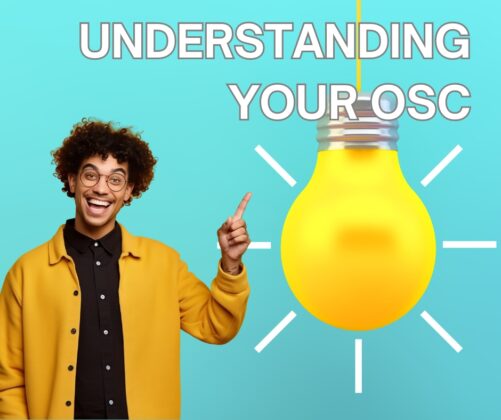 In our blog post, "We Are All on The Same Team," one of the keys to leading your organization is to understand what an online sales counselor does not just in general but day-by-day, week-by-week and month-by-month. This means understanding the purpose of their position and what needs to happen as a whole.
We have a million posts on here about what an OSC's purpose is. But as a reminder, they are not an order taker. An appointment should be qualified. An OSC does triage to decide where a lead should go and why, even if it means into long-term follow up. Online sales counselors are your first, FAST, line of communication and often set the tone for your entire company. They build rapport, trust, and transparency with your buyers. They not only set appointments but do long-term lead nurturing.
Understanding What Your OSCS Do Day-to-Day
This does not mean micromanage them, but it means understand what they are doing, how they are doing it, and what their limitations are.  This means you need to understand how to look at the CRM and see when they are contacting people, the notes they are leaving, and the information that is provided in the CRM prior to the appointment.
OSC's aren't perfect, and unless you are going to hold the sales agents to the same standards, asking about every single lead, every appointment, and reading every call transcript and note is counterproductive. You need to get a sense of what they are doing without micromanaging every task.
If you see trends of lack of information, lack of timeliness, lack of follow-up, that's when you need to dig deeper. But one bad day, one off lead, or one missed call is no reason to raise a red flag. If your OSCs are off at 6pm and a lead comes in after hours, they are likely not responding to that lead until they clock back in at 9am. If you don't like that set up, you need to look at different coverage options. Or have great systems in place for automated responses, but this isn't always easy with third-party leads. Even auto responders have their limitations.
To understand what they do, you need CRM knowledge too.
Understanding What Your OSCS Do Weekly
Your online sales counselors have income producing activities and non-income producing activities. They need to do their follow up. Not just with people who are communicating with them, but also their non-responsive leads. They need to set appointments They also need to be able to check in with sales agents about recent appointments and make sure they are all on the same page with each lead.  This is all income producing activities. They directly correlate to sales.
OSC's need to communicate with onsite and marketing on a regular basis. An appointment that shows is much more likely to buy a house with you so it means there needs to be conversation about how things are going. When we have low conversion ratios from appointment that shows to sale, it usually means there is a communication disconnect between the online and onsite agents. Something is happening there. What is it?
Your online sales counselors are also usually tasked with some sort of metrics report and meetings weekly. These need to be attended. Marketing meetings should be attended. Goals should be aligned on a weekly and monthly basis. Information needs to be updated so that OSCs are providing current pricing, amenities, availability, and they understand what is going on in the community.
A lot of what an OSC does is support to their income producing activities. If you don't have the structure and communication behind it, the appointments are not as strong.
Understanding What OSCS Do Monthly
An online sales counselor should have time to strategize with marketing on a monthly basis and give feedback on lead volume, lead viability, lead sources. They are the ones on the front lines dealing with the leads and can give great information to help finetune our marketing dollar spend.  But an OSC also needs to be properly trained to understand trends. They don't all just instinctively know things.
OSCs should be comparing notes on a monthly basis with sales to finetune their appointments. They should be doing monthly tracking and working with leadership to improve the program. OSCs need time to evaluate their tools, train, train agents on CRM, make sure everything is up to date in the CRM on their side.
They need to be able to audit their processes and make sure the information is current, leverage their open rates and tweak and change things that aren't working.
If you truly understand what your OSCS do. That you need someone who is more than just a receptionist answering the phone, a fast-food order taker, or a canned email sender. Then you can't fall into Scenario One. You will understand the value of this position, why it's not an entry level position, and why it's an integral part of the team. If you truly understand it as a leader, then there's no way you can sit down and disparage it in a leadership meeting, or under-value a team.